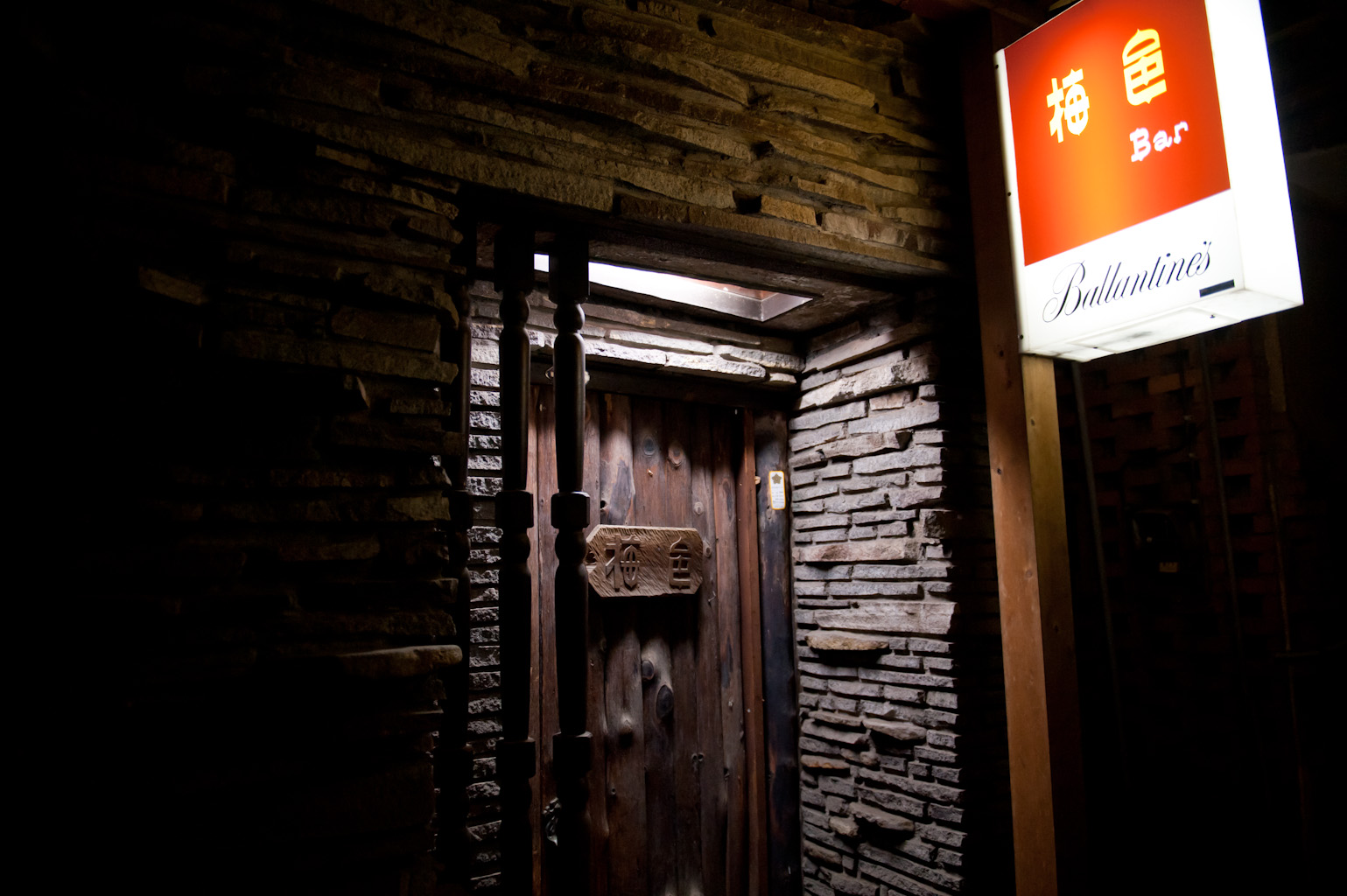 Located in Numazu Ginza for over 40 years, Umemura Bar is the well-loved bar to those in the know.
It's like a hideaway. When you open the door a staircase leads to the second floor; and once you step inside, the light is dim, with a counter and two tables. It's not spacious, but that again let's you feel it's history.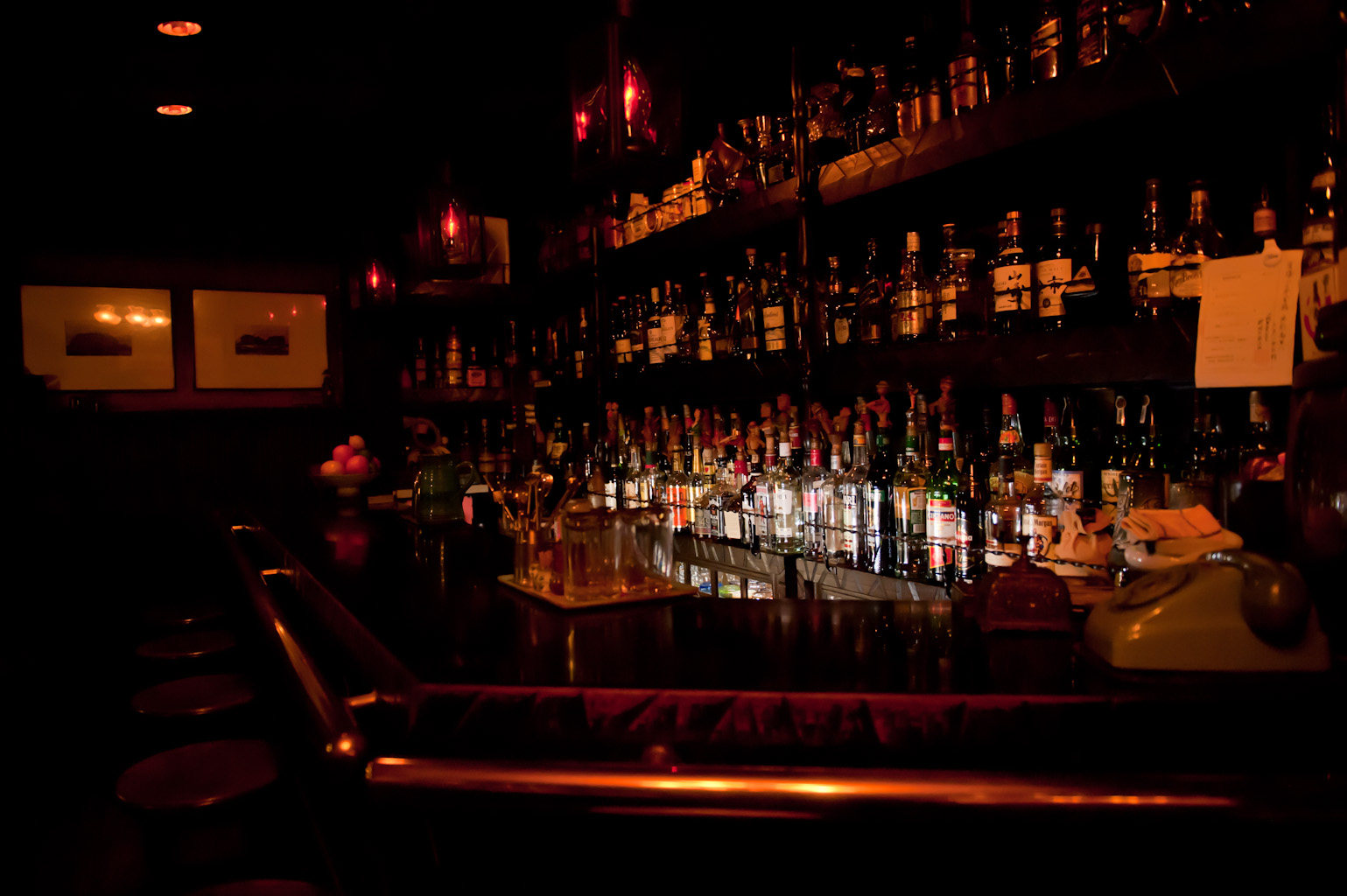 The master of the bar is Setsuo Yamashiro, the eldest amongst the bartenders of Numazu. He has watched the changing scenes of Numazu; and his personal style and comfortable way of talking lets you relax.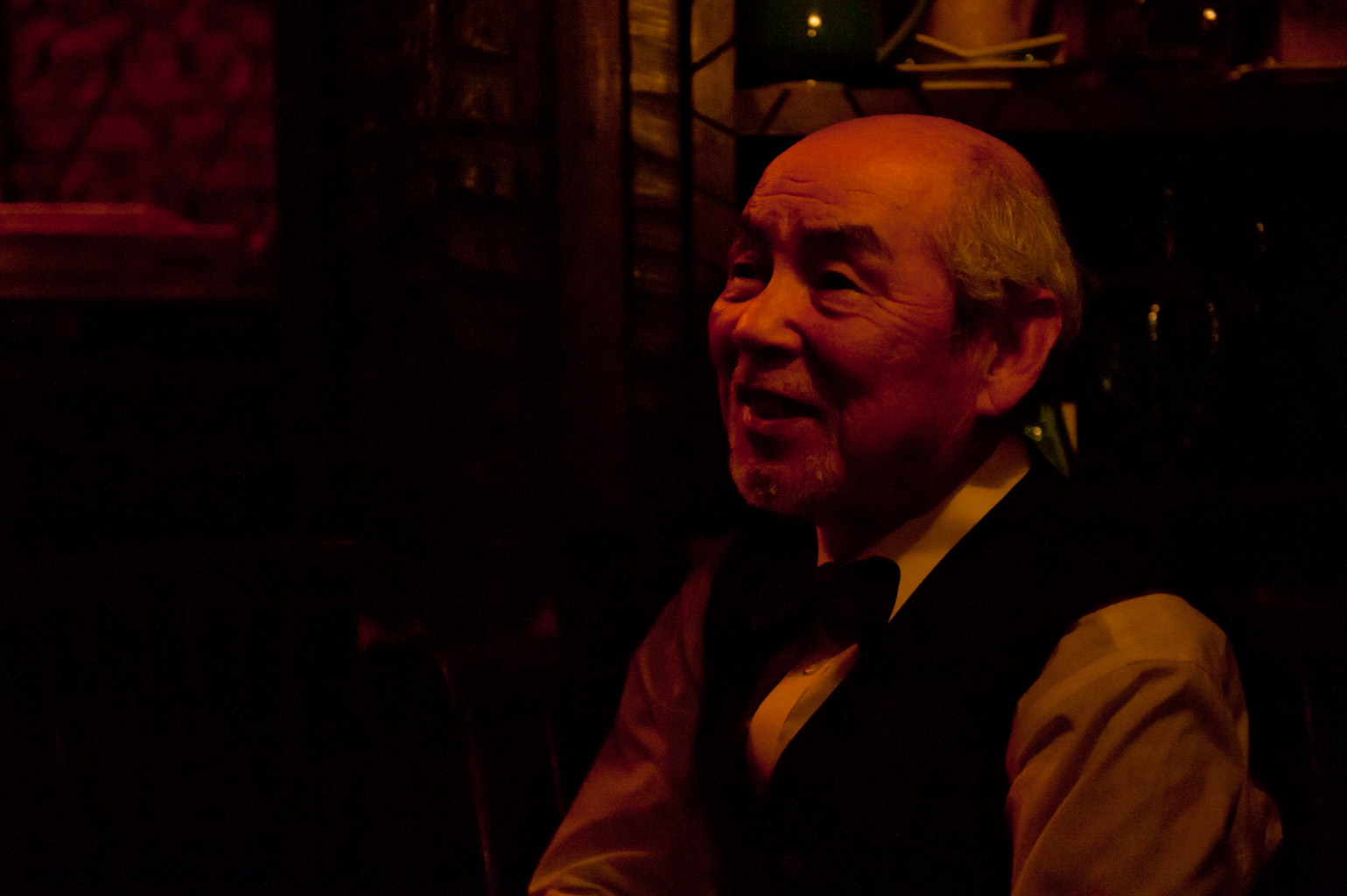 "Bars in Numazu are all unique. They have their own style and that's what makes it so interesting."
Yamashiro is from Tokyo, but he didn't like being in the crowds, so he moved to Numazu where an acquaintance of his lived.
When the bar opened, the people of Agetsuchi shopping street came to have a drink.
"It was like a party every night. People of Agetsuchi are so warm, they welcomed an outsider like me."
Drawn to his story, I realized I was drinking much more, enjoying the casual time. He says there are many that come alone, men and women.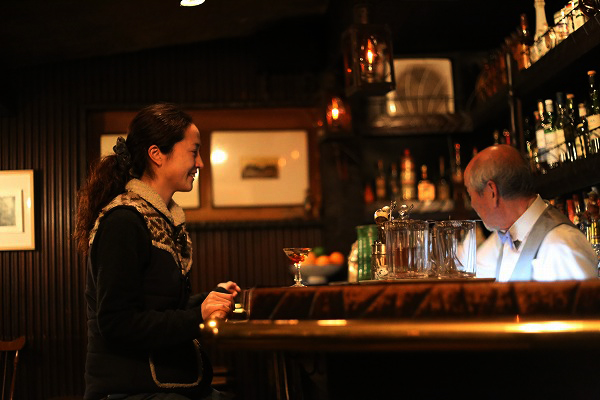 They all come to talk to Yamashiro. If you want a "local" bar of your own , Umemura makes your wish come true.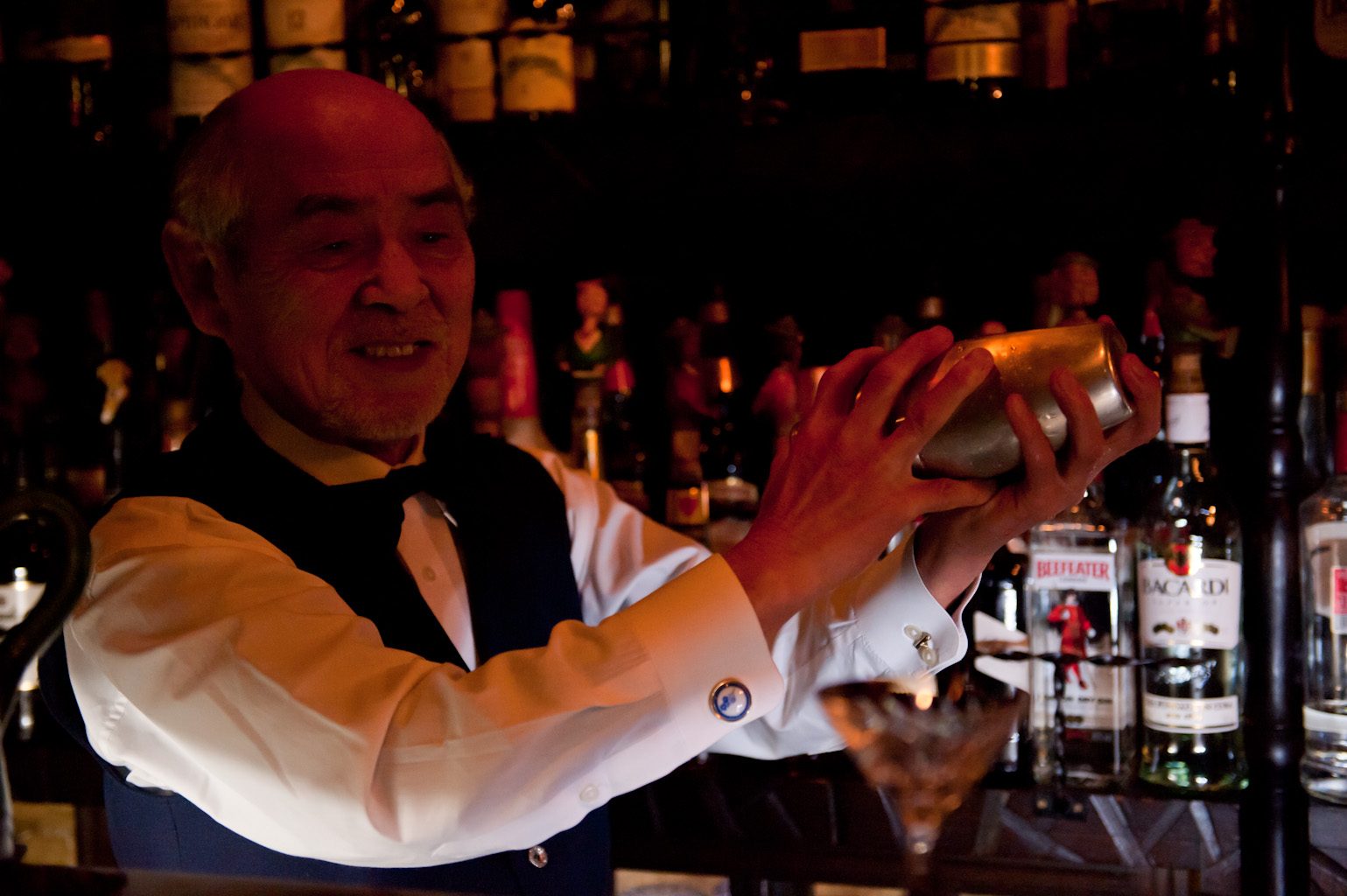 "All my customers are younger than me, so I listen to what they want to say."
There are vintage bottles, tube TV and dial phone that are still used.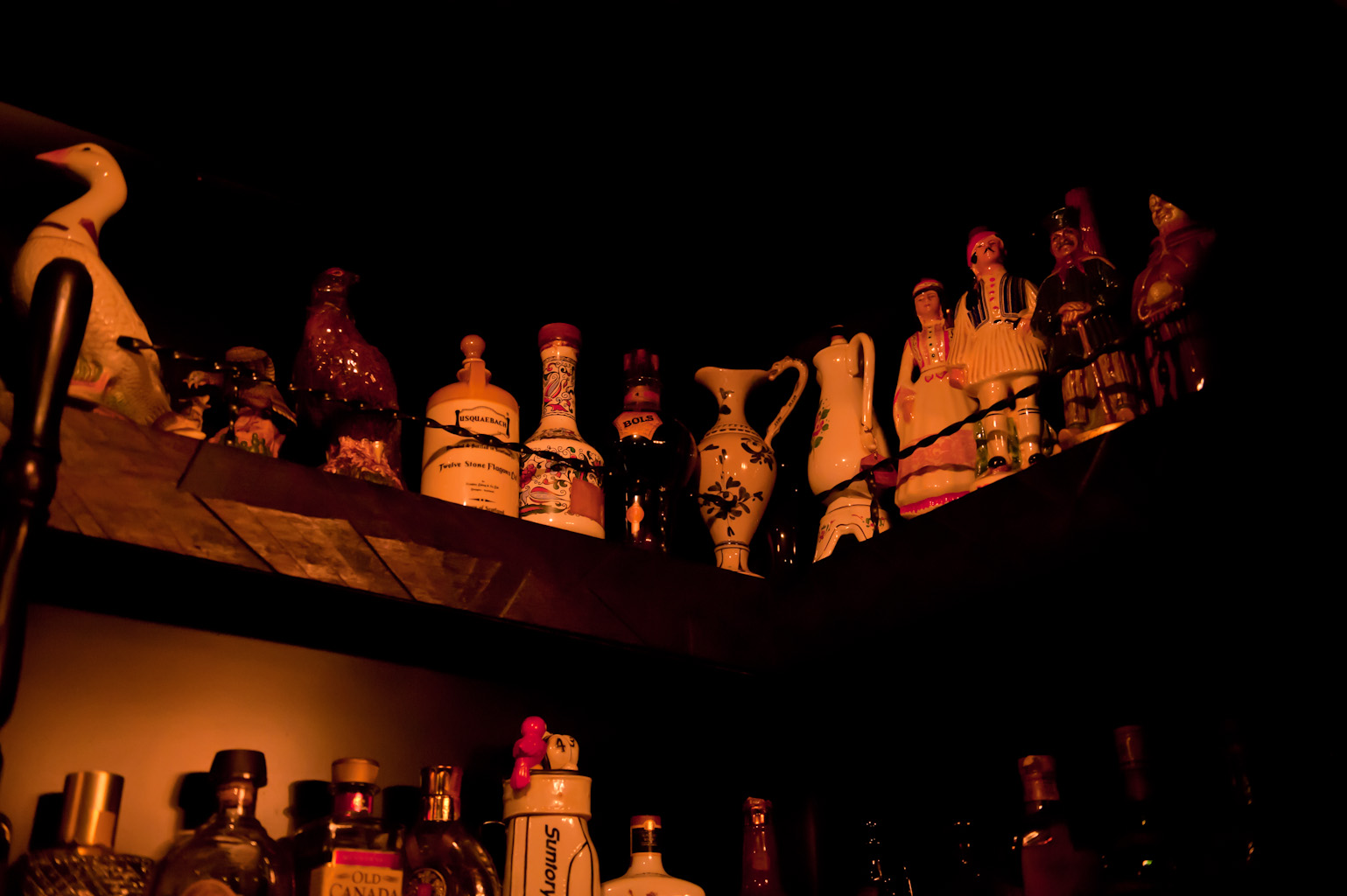 The record player plays old screen music and Beatles; a soft atmosphere fills the air. Everything in the bar shows how Yamashiro has lived his life until now.
"What I have now, I will keep on using them. Don't have to go through the risk of using something for convenience. I'm just happy with what I have now."
Yamashiro's life is reflected in the style Umemeura Bar..
"Just be yourself, and drink what you want to drink", Yamashiro says. He tells us it's not too difficult going to a bar on your own.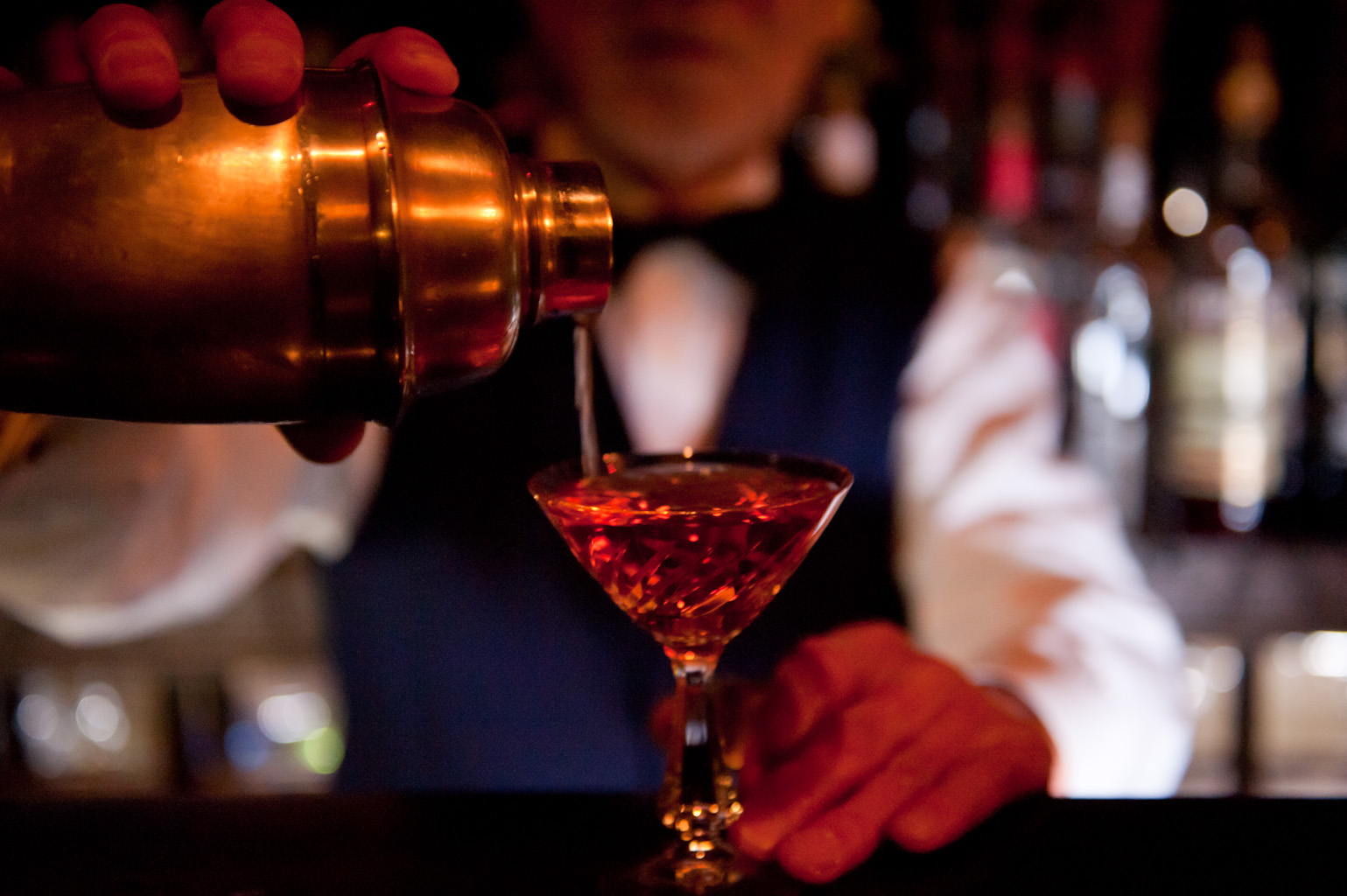 Umenura Bar
50 Agetsuchi-cho Numazu
TEL:055-963-0248