【日本語ほコチラ】
Next to the yakiniku restaurant sign is the art gallery's signboard.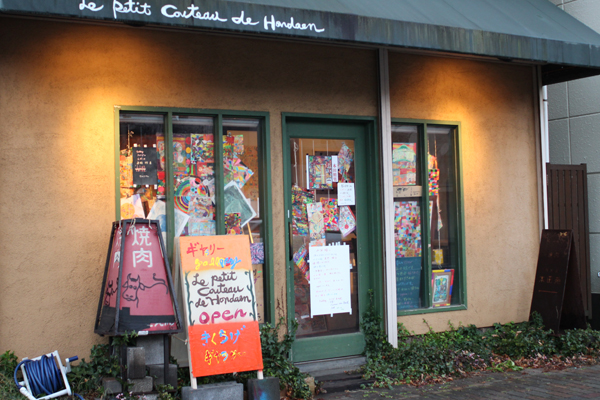 It looks a little unbalanced, but if you look inside, you will see numerous pictures on the wall. According to the sign, this is not the entrance. There is a narrow aisle beside the store, and a sign that says "Enter here".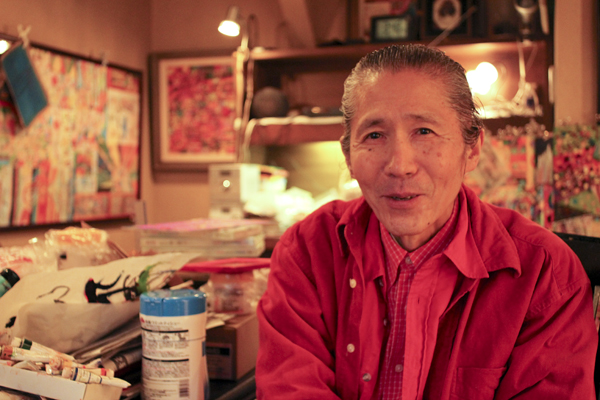 The door is just like an ordinary house, so I rang the door bell. It seemed to be broken, so I cautiously entered the house. I was welcomed by a man who was almost disarmingly happy. I was relieved to meet the owner of the Gallery Kikurage, the artist Teruo Honda.
The room is overflowing with paintings and it's materials.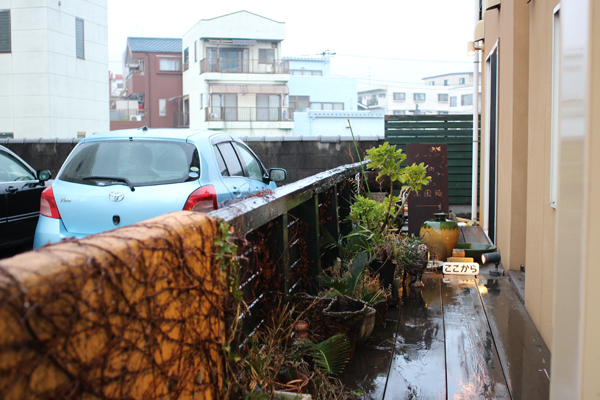 The gallery was originally a part of the yakiniku restaurant.
His friend sent him a collection of paintings, which inspired him to start drawing at the age of 60, and quit the yakiniku restaurant.
From that day on, he drew 365 days for 8 years.
He drew mainly using thin point pen, acrylic paints, oil paints, and materials that children use too, like pencils and pastels.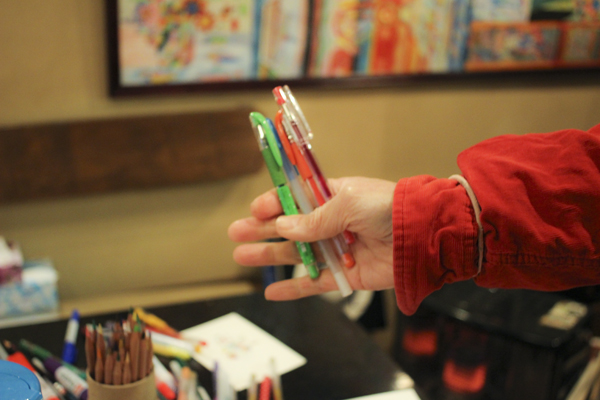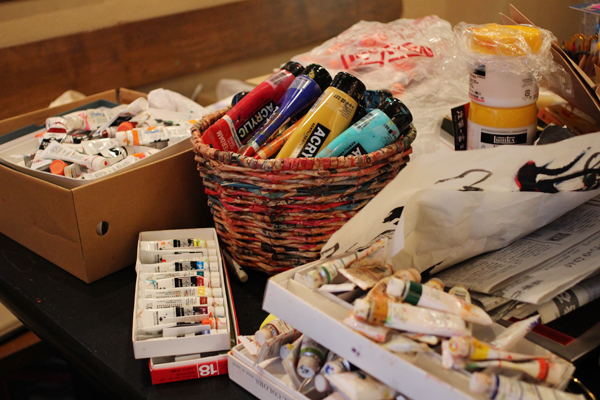 The drawings use thin lines. These are mainly nature themes and many features Mt. Fuji.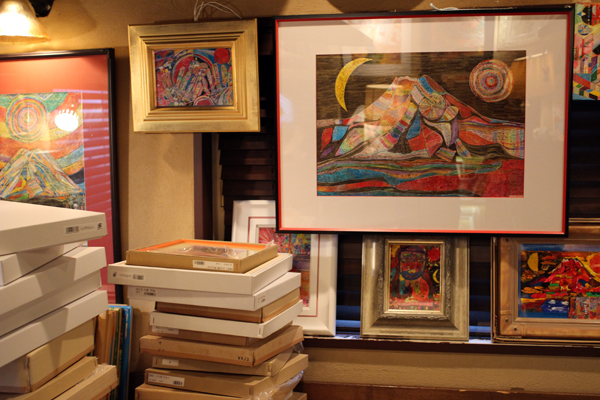 "In your everyday life, there is anxiety and hardships to go through, but for me, drawing is the way to relax. Looking at the object of drawing, and noticing the beautiful pattern of the insect's body, seeing the great mountain range and feeling the greatness of nature. That is fun."
"By drawing, I can feel the change of the seasons."
For 43 years he ran the Yakiniku restaurant.
Lots of fans supported the popular place.
Still some people call to make reservations.
With the yakiniku restaurant sign, new world begins as an artist.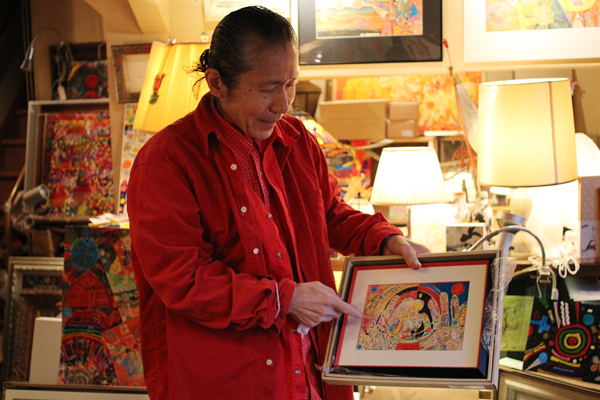 Honda's delicate but strong, colors that leap up the heart let's you realize how Numazu is rich with it's natural beauty.
When the sign "koko-here" is lit you can enter the gallery.
The pictures are available for purchase, so find your favorite.
A stormy day is beautiful as a stormy day.
A spring day is beautiful as a spring day.
He started drawing at age 60. Regardless of age, he discovers something new and finds beauty everyday.
≪Gallery Kikurage≫
Asahicho42-6 Numazu
TEL:055-962-9800
Mayuko Serizawa / Winnie Shiraishi